Mennonite Historical Society of British Columbia
Donations & Sponsors
You can make your donation online to MHSBC with our convenient online PayPal feature.
Sponsor a MHSBC Event
If you, your group, or company is interested in sponsoring a MHSBC event,
please contact us at MHSBC Archives, or 604-853-6177.

Sponsorship Details
Contact:
Address:
Mennonite Historical Society of BC
1818 Clearbrook Road
Abbotsford BC V2T 5X4
Phone:
604-853-6177
Fax:
604-853-6246
Email:
MHSBC archives
Hours:
9:00 am - 4:00 pm, Monday - Friday
(except statutory holidays)
Alternatively, make your donation online to MHSBC with Canada Helps.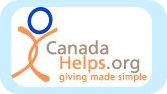 MHSBC Offices: 1818 Clearbrook Road, Abbotsford, B.C. V2T 5X4

At the Mennonite Heritage Museum
See the MHM website at: www.mennonitemuseum.org.